We give patients a voice (CHES patient portal)
Patient Reported Outcomes (PRO) in daily clinical routine

Our main applications
ESD offers a multicomponent approach for assessment of clinical data and can therefore easily be adapted to the specific requirements of researchers, clinicians and the local organizational setting.
ESD, which started as a small project in Innsbruck, the heart of the Austrian alps.
Scientific publications
CHES in Clinical Routine
CHES in Multicenter Trials
Registries
ESD has become a global venture. In the meantime we are participating in more than 280 projects around the globe!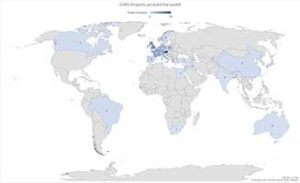 Our Services
patient reportes outcomes, eHealth platform for patients, researcher, doctors and nurses.
Patient Reported Outcome
Software solutions, especially for electronic patient-reported outcome assessment in medical research and daily clinical practice.
CHES - Registries
Healthcare organizations can rapidly collect all sorts of medical data coupled with ePRO'S to track and assess new therapies, write publications and strengthen decision making.
Clinical Trials
In summary we manage international clinical trials from phase II to phase IV, post-authorization safety studies, surveillance trials, historical reviews and much more.
CHES - Patient Portal
We are happy to offer patients and their relatives individualized self help tools and access to their health information through our online patient portal solutions.
CHES - Patient APP
We deliver patient-focused eHealth solutions, for example patient portals and patient APP's that allow systematic care and communication between patients and providers.
Deep Learning
We offer help in finding interesting patterns in your data through machine learning. Deep learning helps researchers analyze medical data to treat diseases.
Why Choose Us
ESD is a full service IT solution provider who values the relationships between patients, doctors, researcher and vendors. In other words strong, positive relationships that are open and honest are a big part of what differentiates ESD.
The quality of our support is unmatched
We take support one step further by tailoring our replies to suit your knowledge, expectations and personality.
We're passionate about what we do
What sets us apart from the competition is that we're passionate about the products/services we provide and quality of support
Multiple products & services under one roof
We provide a mix of products & services suited to personal websites/blogs and online business owners.
We welcome and act on your feedback
We're always looking to improve every aspect of our tools. From more features all the way to more frequent tutorials.
Happy Customers and Partners
Every so often, it's nice to hear some good words in return for our work. Here are a few happy customers:
ESD is a long-standing reliable partner, with CHES we have been collecting PRO's from our patients for about 10 years now to successfully evaluate our therapies. The quality of the outstanding software is only surpassed by the enthusiasm of these guys.
Working together with this bunch of guys in an international EORTC field study. The ESD team has been so helpful and collaborative in order to allow this project to progress. All the very best, and we can not thank you enough for being absolutely AMAZING about this. Such a life saver!
I am very pleased with your Project Management capability as we set up CHES at the Medical University in Vienna. Your team has excellent communication skills and a fast response and turnaround time with the the highest work ethic I have seen for development team.
Everything from the design to the workability has been provided as per our requirement. We are glad to find technology partners in ESD and have given them a contract to develop our International Myeloma Registry. Moreover, working with this highly professional team is fun.
Our software is adapted particularly to the specific user situation. The program is already in use in oncological, neurological, orthopaedics, surgical, geriatric and psychiatric settings. Hospitals and research centres apply the Computer-based Health Evaluation System (CHES) successfully for collecting, processing and presenting psychosocial and medical data within clinical routine. CHES is currently being implemented at a number of national and international institutions engaging in electronic capture of medical and patient-reported outcome data.
Let's start your dream project with us.
Have an idea that you would like to develop? We want to help bring your ideas from concept to reality.
About Us
The company Evaluation Software Development (ESD) focuses on the development of medical and psychological computer software for use in research projects and daily clinical practice.